Milan, the fashion capital of Europe, is also known for its incredible cocktail bars. If you study abroad, program or travels take you to this stylish city make sure you don't miss out on the delicious concoctions.
However, as in any other city, to avoid watered-down cocktails and crowds of annoying teenagers, you need to know your way around. To protect you from below-average Milan cocktail experiences, I put together a list of cocktail bars that will not leave you disappointed!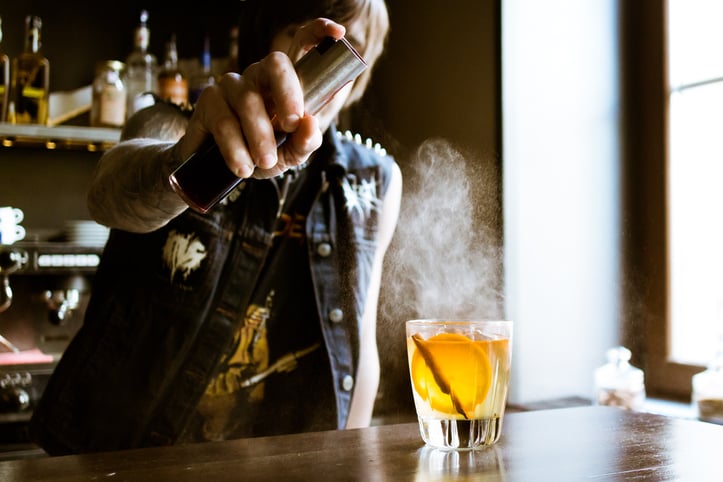 1. Bar Basso
Bar Basso is the classic, serving cocktails since 1947. In fact, it's where it all started! The bar is credited with introducing cocktails (until then only available in hotels) to the broader public in Milan. Today it offers over 500 cocktails from classics like Manhattan and Mangia e Bevi (a hazelnut ice cream based cocktail that made a name for itself in the 60s) to more unique ones like the bar's trademark cocktail is Negroni Sbagliato made with Campari, sweet vermouth, and Prosecco.
2. LACERBA
This clandestine bar and restaurant located on Via Orti just behind the yellow line metro top Crocetta is a small but always busy place with a Futurist-inspired design. Along with expertly prepared cocktails, you can munch on fresh and tasty aperitivo that is bound to tickle your appetite. Make sure to try Maria L'Acerba, a Bloody-Mary-style cocktail with a hint of green Tabasco and a chili pepper vodka!
3. Jamaica Bar
Jamaica Bar is a famous little watering hole! The legend has it that the notorious figure of Italian political history, Mussolini, used to have a massive unpaid tab here before he became prime minister. Today, it's a lively pub, an absolute hit during the fashion week. No wonder, the cocktails, although on the classic side, are delish and the small terrace is perfect for relaxing and people-watching.
4. Nottingham Forest
If you are up for something unconventional, Nottingham Forest is the place to drop by. This place is cosy and charming in design but extravagant when it comes to cocktails. It offers incredibly elaborate confections served with syringes, test tubes, dry ice and other science tools and accompaniments.
5. Rebelot
Rebelot is a younger brother of the renown Pont de Ferr. It is famous for both, its tasty kitchen as well as cocktails. It's almost irresistible in springtime with its allure of sitting outside, facing the Naviglio and enjoying a cocktail created by one of the best barmen in Europe, Oscar Quagliarini. Both the quality of ingredients and mixing expertise will blow you away.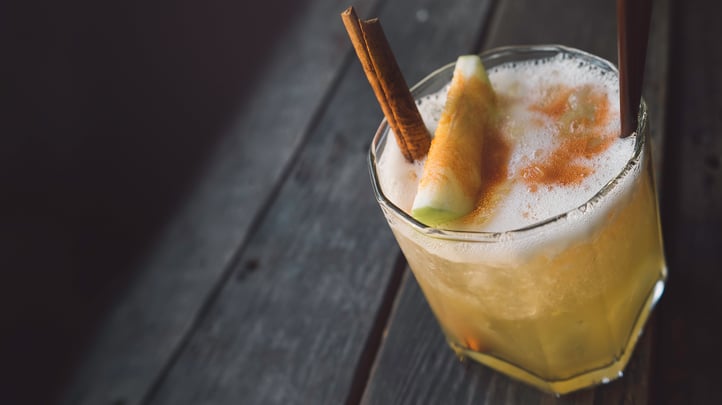 6. Al Mercato Taco Bar
This unsuspecting bar in Via Casale is full of surprises. It's part of a chain "Al Mercato" that also runs Burger Bar and Noodle Bar in Milan. As you stuff yourself with burritos, you can enjoy surprisingly good cocktails. The one to try is definitely a Mojito with an upside down beer inside! You visit it once, and you will never stop coming back!
7. B:Free Cocktail Bar
Somewhat similar to the Nottingham Forest, B:Free bar is an epic cocktail paradise and an absolute must-go for cocktail lovers. It impresses Milan with its creative concoctions on a regular basis. In this bars, all of the classic cocktails are prepared with an original twist featuring ingredients such as gelatine or caviar.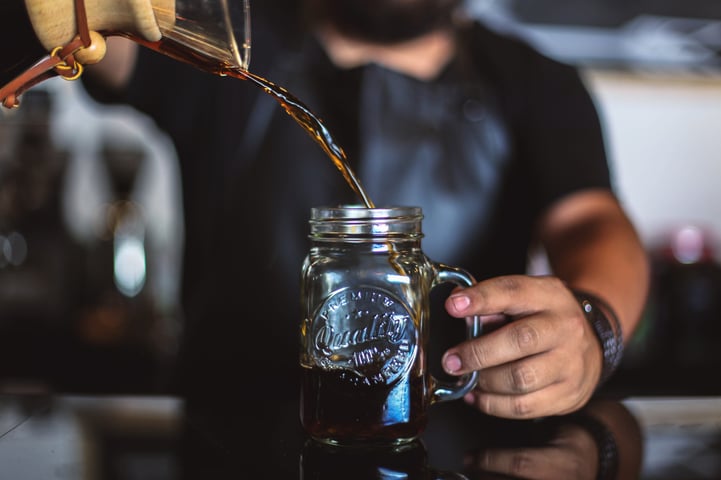 8. Carlo e Camilla In Segheria
Carlo e Camilla in Segheria welcomes and entertains international as well as local clientele with trained cocktail tastebuds. The incredibly talented barman, Filippo Sisti, serves his original creations prepared with what we usually consider kitchen utensils such as an oven, pan, blast chiller or vacuum-packed and so forth). The results are nothing but astonishing.
9. DRY
Dry is one of those magical places that combines everybody's favourites. Pizza and cocktails! What more can you wish for? Plus the pizzas and cocktails will leave you unsure which one of them is tastier. Be bold and try Blood and Sand (a concoction of scotch, Cherry Heering, sweet vermouth and orange juice) or maybe The Monk (a pear and cinnamon tequila mix with lime juice and agave nectar).
10. Taglio
At Taglio, pretty much everything is worth a try. From eggs benedict, through pasta to the cocktails, you will not be disappointed! It's located at Via Vigevano just between Port Genova and Navigli. It's a cosy and welcoming place with delicious classics as well as more innovative cocktails.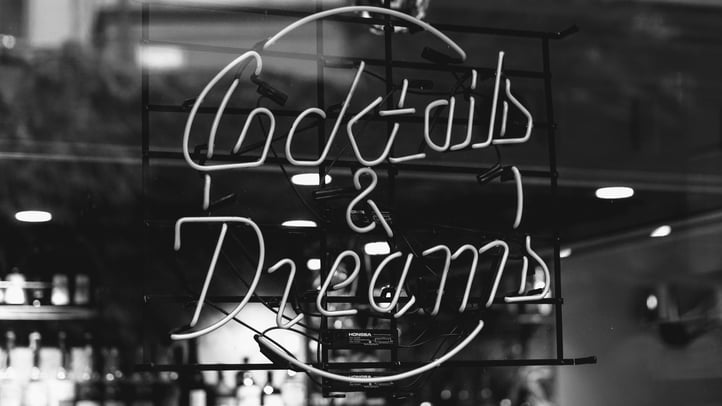 Want to get the chance to learn about a new culture and live in the heart of a thriving European city? Study Abroad Apartments offers some great options for students planning to live abroad. Just get in touch with us if you need any help finding somewhere to stay and we'll make sure you have one of the best options out there!