Today we bring you the thoughts of 3 of our great campus rep's about studying abroad. Don't miss the opportunity to find out what it feels like to be about to go into the unknown, leaving everything but your experience behind, and living in another country where you will be part of a different culture.
Hannah Schepps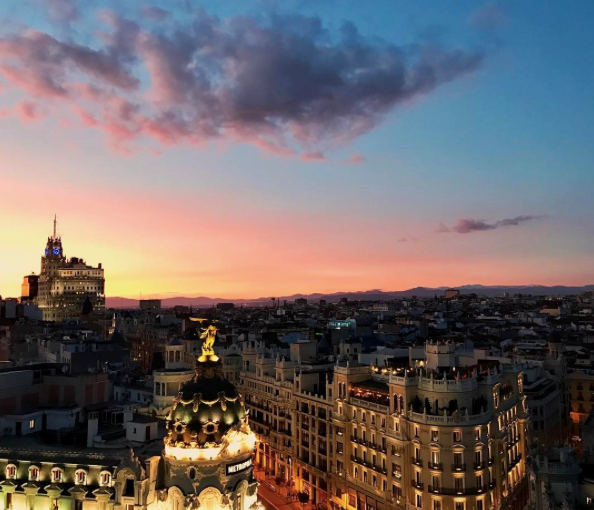 As a 20-year-old, who's emails still get sent to their mom, I cannot believe I am about to embark on a near 5 month long journey to another country. I thought I was experiencing a change when I first came to Indiana from New York, but this is a whole other ball game. I always knew that I wanted to go abroad, but when it came time to actually deciding on a place to go I had to take a lot into consideration. I knew I wanted to go to Spain to attempt to put my now 11 years of Spanish to good use, so that left me deciding between Barcelona and Madrid. A few long talks with my mom and one very in depth pros and cons list later the ultimate decision was...... drum roll please.... Madrid! Like the naive person I am, I thought you got in and were ready to hop on a plane. Right? Wrong. The process has both excited me and stressed me out, but I'm here to give you some advice.
Follow your heart. Fortunately for me, the selection process of exactly where I wanted to go was an easy one, but I've watched others go through different experiences. With different voices of friends and family constantly chirping in your ear, your opinion could be very easily swayed. Don't let anyone tell you where they "see you going" because you will be the one living there. Pick somewhere that excites and motivates you to make this incredible step into your future.
Stay organized. This is definitely my fatal flaw. I was definitely that girl that had to send in requirements for her visa application multiple times because she couldn't get it right the first time. That's just one item on your list of 300 things you have to do once you get accepted to your program. The stress is totally unavoidable as long as your check list of things you have to submit and handle becomes your Bible. Only for a short time though, but trust me when I say last minute is not the move.
Trust the system. Stuff happens and plans may have to change, but your program has you covered. Between the advisor assigned to you and everyone else that works for the program you will choose, you will feel completely secure. Quite frankly, my advisor should be considered a saint the way she has to put up with my random assortment of questions that, now at this point, come more hourly than daily. You will end up with all your bases covered at a place you love, I guarantee it.
Now sitting here with a dope apartment (not to brag), 3 amazing roommates, and a ticket to a beautiful country, I am no longer the nervous, misinformed girl I was a few months ago. I am ready to take the bull by the horns. No but literally ready to take on the bulls in running with the bulls in Pamplona one day. Adios for now!
Skylar Halpern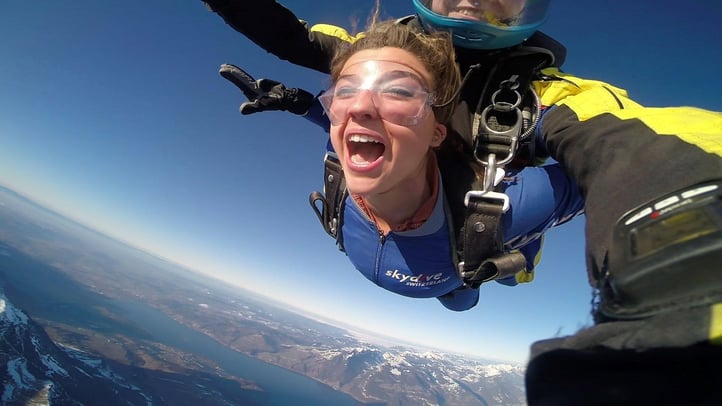 If you are debating on going abroad, well your answer should be YES! 11 countries, 22 cities and a lifetime of memories later, I don't even know where to start. Abroad was easily the best and most unforgettable four months of my life. No words can explain the four months of traveling Europe and living in one of the best cities in the world, Barcelona.
From the relationships I have formed, Loco Lunes, the consumption of every pastry and jumping out of a plane over the Swiss Alps I couldn't be more satisfied with my abroad experience. I couldn't have chosen a better city to live in while I was experiencing the abroad life. Barcelona has it all and there is no way to go wrong while living in Barcelona. From the people, beach, gothic quarters, happy pills, Sagrada Familia, Gaudi, Sensi Tapas, Bo D Be and of course Loco Lunes at Opium; Barcelona has everything one can dream of.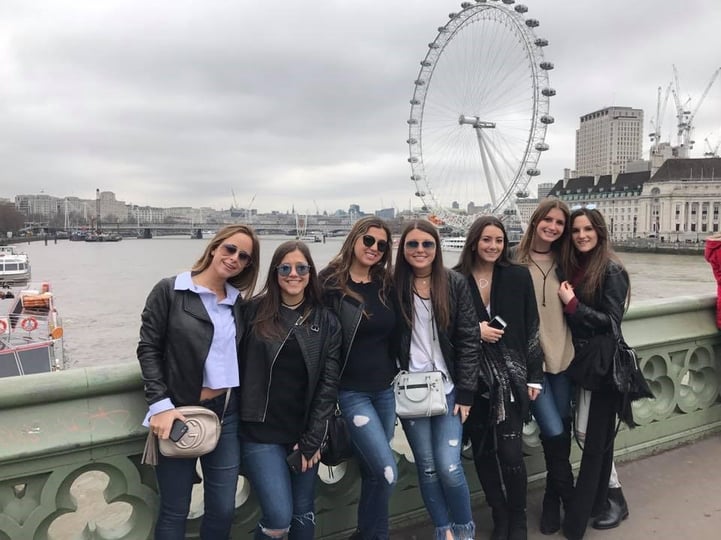 Every city I went to visit was unique in its own way. I am so glad I got to experience 22 different cultures, taste so many different kinds of food and get to interact with different types of people. Abroad is an experience that you will get to do once in your life so my suggestion to you is live every moment to the fullest because the four-month go by in the blink of an eye. I remember watching my mom tear up as I was going through security at JFK airport and all of a sudden she was crying again as I was going through customs back in America.
Embrace every city you visit because who knows when you will be back. Who knows the next time I will get to jump out of a plane over the Swiss Alps or experience St. Patrick's day in Dublin, these are the moments that you will remember for the rest of your life.
Dominic Droulez
The Realizations of Going Abroad.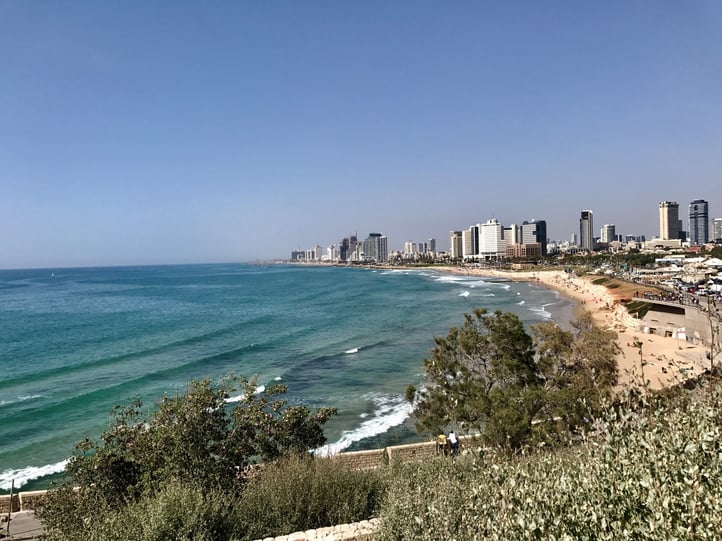 While many automatically choose not to go abroad for reasons like homesickness or potential loneliness, they do not realize they are missing out on the most influential and important experience of their lives. Having spoken to over 200 alumni of my University's exchange program, I have yet to get a negative review. All of this being said, here are a few things to calm your nerves about going abroad.
First off, community is to most definitely be found abroad. From student housing/apartments to class excursions, you never who you might meet and get along with. These friends could be friends for life, not to mention give you a sense of comfort that helps you forget about home for the moment and explore and immerse.
Secondly, the culture differences could give you a great perspective and make you change for the better in an aspect of life you never really tapped into. For me for example, having visited South America and notice their familial emphasis and close relationships and care for aging loved ones, I came back home with a new perspective and appreciation for life, wanting me to be more involved in all of my family's life.
While it may be daunting and you truly never know what lies in the foreign countries, you will see the mindset of openness and immersion will only calm one's nerves and give them the opportunity to make the most of the time abroad.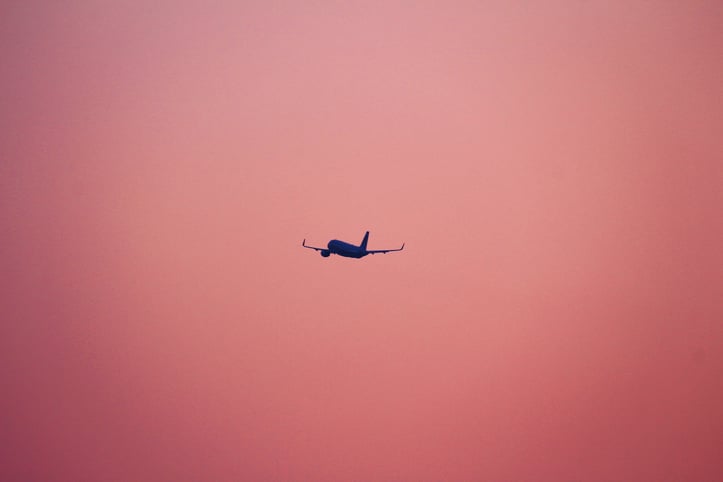 If you want to be a Campus Rep for Study Abroad Apartments, contact us at info@studyabroadapartments.com and one of the team members will get back to you with more information!
Want to get the chance to learn about a new culture and live in the heart of a thriving European city? Study Abroad Apartments offers some great options for students planning to live abroad. Just get in touch with us if you need any help finding somewhere to stay and we'll make sure you have one of the best options out there!