There are more than 100 islands in Europe, across several latitudes, from the warmer waters of the mediterranean sea to the atlantic, northern rocky islands of the scandinavian countries. Now, who doesn't like the idea of spending some days off on an island, or island-hopping during your college vacation? And it gets even better: in Europe, no matter what city you are based on for your time studying abroad, chances are you'll be no more than two hours away, by plane, to any of those islands. With as many budget airlines as Europe has for you, and plenty of cheap accommodation options, you can score some astonishing islands and cross them off your bucket list.
If you just secured your awesome apartment or room in Europe through Study Abroad Apartments and you want to find out what's in store for you island-wise, keep reading!
Corsica and Sardinia
These two islands, only separated by few miles, are found in the middle of the mediterranean sea, off the coast of France and Italy. They are wild landscapes, with pristine white-sand beaches and rather unpopulated, giving them a bit of an off-the-grid feeling that will satisfy your wanderlust. Corsica provides excellent opportunities for hiking as well as camping inland and through the natural reserve, while in Sardinia you'll find excellent fish and pasta and a laid-back, relaxed environment.
There are budget flights that operate all year round as well as cheap ferries that depart from Barcelona or Valencia, in Spain, Marseille in France, and Livorno, Genoa or Rome in Italy.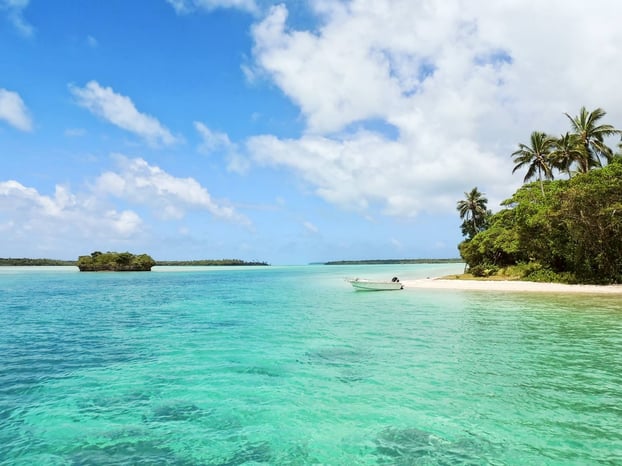 Formentera
Formentera is one of the smallest islands of the Spanish balearic archipelago, and can be reached by ferry from Ibiza (which is a largest island, also awesome to visit both in peak season, for its music scene, or during low season, when it's more calm and not as crowded). This tiny island is like one endless sandy beach with dunes, pine trees and uncountable opportunities for biking, walking and taking pictures. Formentera's waters are famously transparent and they are considered some of the best in Spain. June and September are the best months to visit on a budget and backpack through it, and also not as crowded as the summer months, when yachts and boats swarm next to the island.
Mljet
This hard to pronounce island belongs to Croatia, a country on the eastern side of the mediterranean and a top destination for budget travelers when compared to more popular sites like Greece. Croatia has it all: great food, awesome beaches (you'll love the lush green forests right by the deep-blue shoreline), island-hopping and scuba diving, all of it for very little money. Mljet has a national park, forests, hidden waterfalls and saltwater lakes you can find by simply walking or biking through their routes. Every seaside city in Croatia has daily cheap ferries available to reach this gem of an island.
Are you about to embark on the trip of a lifetime? Study Abroad Apartments offers some great options for students planning to study abroad. Just get in touch with us if you need any help finding somewhere to stay and we'll make sure you have one of the best options out there!