This week we are extremely proud to introduce Nele van Hout as a guest blogger for the SAA blog! Nele is originally from the Netherlands, but moved to the UK to pursue her degree in English Lit and Creative Writing from Manchester University. This week Nele talks about what is was like moving to the UK to do a summer language course, and all the things she wish she knew before... Make sure to check out her blognelevanhout.wordpress.com and, of course, comment below!
Before I moved abroad to study my full bachelor degree, I lived in Manchester, UK for six weeks while following an English language course. My future university wanted to know whether my English was as good as I told them it was, and they wouldn't believe it unless I showed them a certificate. That's why I followed six weeks of English classes to prepare me for the Cambridge English Exam. It turned out to be even more fun than I ever expected it to be. Not only did I get a little taste of what living in England felt like, made lots of new friends and learned the language even better, in those six weeks I grew so much as a person. Studying a language abroad is definitely a challenge but a fun one! There are things I would have done differently if I had been prepared better, which is why I'd like to share five things I wish I knew before I followed my language course, so you don't have to worry about those anymore!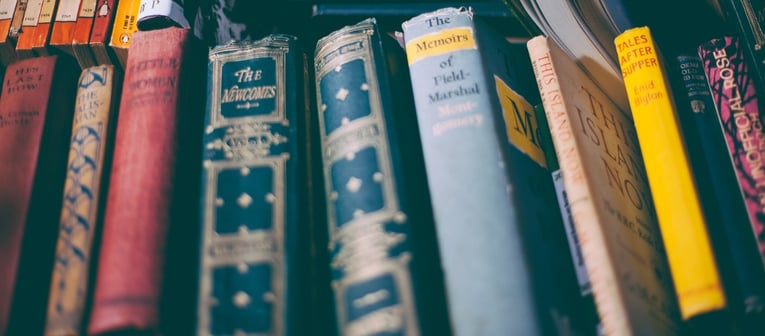 1. An experience abroad is what you make of it
This may be a bit straightforward but if you want to have a good time, you have to make sure to make it a good time. Lots of language courses abroad have special extras you can take part in to make your experience even more fun than it already is. I didn't want to take part in these for the first couple of weeks, I felt that the course itself was enough work and I also wanted to explore the city and life in England on my own. After two weeks I got convinced by one of my friends to join a couple of activities and I enjoyed them a lot! There was tours around the city, speaking clubs in the pub after class, trips to cities in the neighborhood and other fun activities to get to know more people who were also studying the language. Outside of everything the language school has to offer, you can always plan things yourself. I visited York for a weekend with a few friends from the language school which we planned ourselves. We explored the city together, had lots of nice meals in different restaurants, went for drinks in the evening and while doing this we practiced our English speaking skills.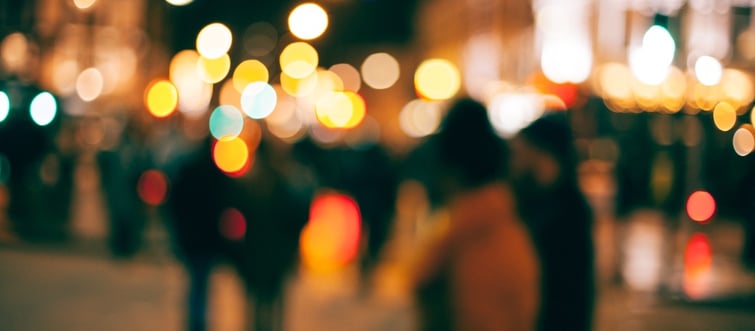 2. Living on your own is expensive if you don't plan it well
Before going to Manchester for six weeks I had never lived on my own before. I was 18 years old at the time and until then I had lived with my parents my whole life. It was a big switch to buy my own food, make my own food, make sure I didn't spend too much money on going out for meals and manage my finances properly. I had no idea it was so expensive to live on your own! I wish I had made a budget or at least a plan to keep my finances in place, but I didn't. I ended up spending a lot more money than I planned to spend while doing the language course. Either make a plan for how much you are planning to spend or make sure you have enough savings just in case!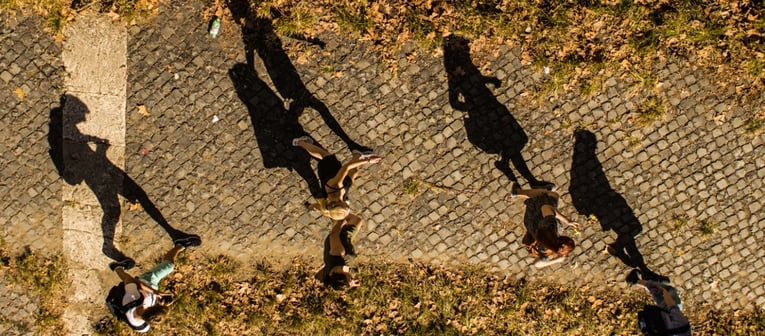 3. Everybody is here to learn, no one will judge you
I was incredibly nervous when I first entered the classroom. Even though my goal was to study English Literature at an English university, I didn't realize how insecure I was about my ability to speak English. I was scared to make mistakes, to use the wrong words and the wrong grammar. But as soon as I realized that everybody in my class was in the same position as me, I loosened up a little. None of them were native speakers, we all put a lot of effort into being able to speak English and we should be proud of that! Also the best way to learn and improve is to make mistakes.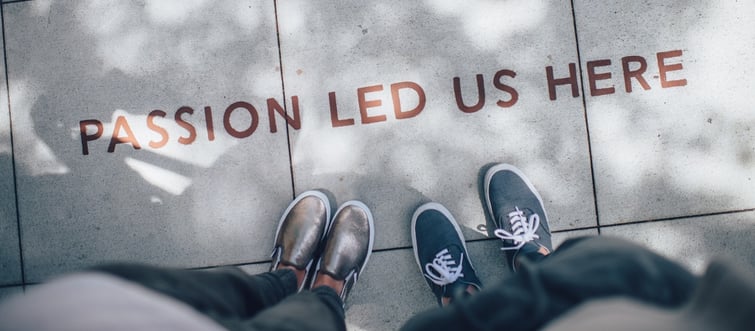 4. Organize what you've learned
In the beginning of my course I went to my classes, took some notes and left. Only about halfway through my language course I realized it would be a good idea to organize my notes properly and keep track of all the new vocabulary I learned. It gave me something to look back upon when I returned to my home country and prepare for the exam. Keeping track of all the new words I learned was a great way for me to stay motivated because the list was getting longer and longer very quickly!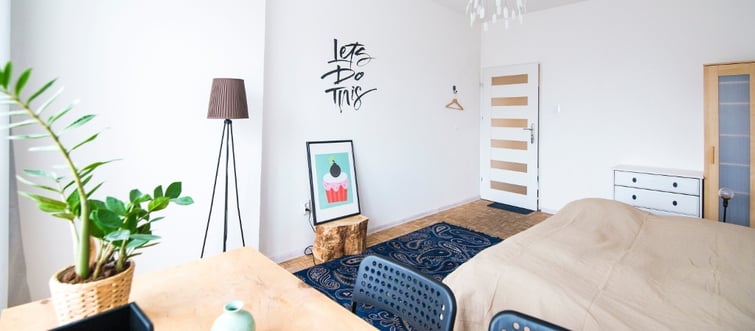 5. Pick a good apartment/place to live
Finding a good living place is essential to making your language course even more successful. It took me a long time to find the right place for me to live. My language school provided places to live but they were either small student flats where you had to share your bathroom and kitchen with 15 others or living with an English family, which would mean you had travel to the language school by bus for at least 30 minutes every day. I wasn't particularly fond of those options so I decided to look for a third party apartment. Something that wasn't done by the language school. In the end I managed to book an apartment in the middle of the city center, a five minute walk away from my school and close to everything I needed. It was absolutely amazing, a bit more expensive than the options given to me by the language school but for me it was worth it! It gave a little extra to my experience.