Planning to do a semester abroad is hard work. Trust me, once you arrive it's (mostly) plain sailing but there's so much to do and think about before you even get there, you feel like you should get extra credit just for having everything on your to-do list ticked off. One of the most challenging things is definitely finding the right place to live. Whether you want to rent a room in a shared apartment with other students (a great way to meet new people) or get a huge apartment with all your friends, making sure you've found the right option for you can be tricky. After all, this is going to be your home for the next few months, so you want it to be perfect.
Luckily, we're on hand to help make this search process a LOT easier for you :)
1. Decide what accommodation option is best for you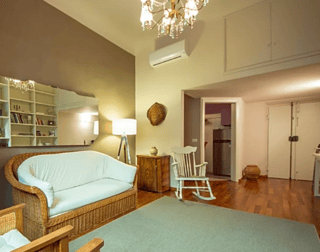 If you're heading abroad alone, you'll either want to rent a room in shared apartment or get your own space. This decision really boils down to what makes you happy. If you want to dive head first into making new friends and living with people from around the world, then definitely get a room in a shared apartment. If you like your own peace and quiet, then a studio or one-bedroom apartment is probably best.
On the other hand, if you're coming to Europe with a bunch of friends, you're probably going to want to rent an awesome apartment to share. This option is always loads of fun and it means you get to share every minute of your experience abroad together; just make sure you set some ground rules for the cleaning. (It's so easy for this to get out of control, trust me. Before you know it, no-one will dare approach the kitchen sink and you'll have forgotten what it's like to eat off normal plates…)
2. Find the right neighbourhood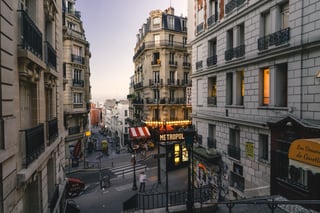 Deciding on where to live in your SA city can be just as tricky as as picking the city itself in the first place. A lot of European cities have so many distinct neighbourhoods, all packed in right next to each other, that it often feels like you're walking into a different town each time you cross the borders. Make sure you do your research about the neighbourhood you're thinking of moving to before you book your accommodation and think about whether:
You want to live in a student neighbourhood

A party neighbourhood

Or a quieter neighbourhood where mostly families live

How close you want to be to campus

What the public transport links are like
Often many students heading abroad seek housing in the center, right next to all the tourist traps, as these are the places they have heard the most about and they want to be close to everything.
However, this isn't always the best idea as these touristy areas are often the most expensive and also where the most crime happens. If you do your research right, you can find really nice places to live a little further out, in a great neighbourhood and for a much better price.
Above everything, make sure you're somewhere where you feel safe :)
3. Make sure your accommodation has everything you need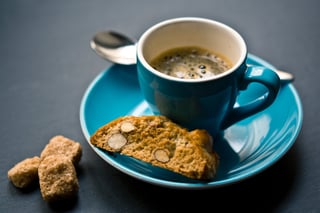 The worst thing is turning up somewhere and realising you don't have basic things like bed sheets, towels or plates included with your accommodation. This is obviously not the worst thing in the world (it just means an unexpected trip to Ikea) but you'll feel a lot better when you arrive in a strange new country knowing everything is taken care of.
4. Bills or no bills?
Once you've found the perfect place for you, there's one last thing you need to check before making a reservation: whether or not bills are included. This is actually really important, especially if you're on a tight budget. You don't want to turn up to your new home and find you have to pay an extra 150 eur for utilities at the end of the month. (People who like leaving the AC on or phone chargers plugged in all day should take extra care in this scenario.)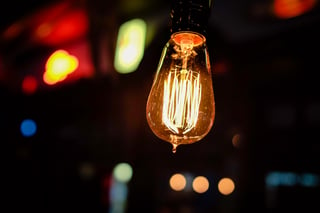 Most landlords will give you three options:
Bills included

Bills partially included

Bills not included at all
Bills included is obviously a great option as it means you don't have to worry about any extra charges. However, landlords who do this may charge more for rooms in order to cover their backs in case the bills get a little high.
Bills partially included means landlords will allow the bills included in the price up to a certain amount, but will charge you the extra if the utilities at the end of the month exceed this. This just means you might think twice about leaving certain appliances switched on.
Bills not included is becoming an increasingly common choice for landlords across Europe as they find themselves caught out by increasing utility prices. Bills usually range from anything between 50-100 eur per person per month but obviously this varies on where you are and how much you use. The landlord will usually take a reading each month and charge you based on this amount.
Here's a better idea of how much you should pay for utilities in your city.
Need some more help finding a place to stay for your semester overseas? Study Abroad Apartments offers some great options for students abroad. Just get in touch with us if you need any help finding somewhere to stay and we'll make sure you have one of the best options out there :)