Kicking off your year abroad is an exciting, bold move: you'll have to adjust to a brand-new way of life and a new routine in an unknown environment completely different from home. The good news for you is that there are many ways to make your new city feel more comfortable, such as booking the perfect room or apartment through Study Abroad Apartments, where you'll have everything you need, and creating a network of people around you which will work as a support system.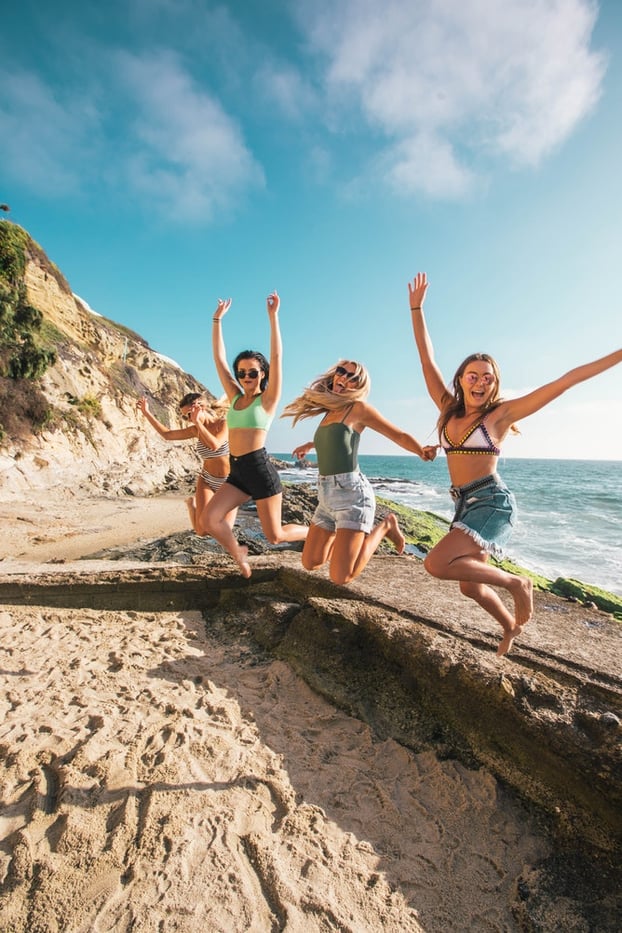 For that, it's very important to connect with locals when it comes to meet people abroad, because it has many added benefits and will widen your scope of life. Generally (if you have traveled before, you'll know what I mean), once abroad, everyone tends to flock around people that come from the same country: it's easy, everyone speaks the same language and chances are you're going through the same as them. While that's good, especially during those first few weeks abroad, you'll want to meet locals and other expats.
A good way to do that is to enroll in a language class. You'll sit next to students from all over the world and you'll walk out with working knowledge of spanish, french or any other language as well a ton of local connections in your pocket. Language exchanges are very popular in Europe, and a lot of social activities and gatherings are organized around them, such as international dinners, parties and weekend getaways.
In your college of choice abroad, there'll probably be a club for every hobby, be that sports, music, books, online or board games. Joining a club will get you in touch with locals that already share the same interests as you, so it will be a great introduction. All college clubs welcome new members all the time and they will also be thrilled to have you there. Furthermore, if you are into sports, joining the university's gym will be cheaper than any private gym and will surround you with local students while working out or doing yoga, presenting many opportunities to strike up a conversation.
You should jump at the opportunity to join any extra-curricular events or anything that is slightly suggested, such as watching a soccer game, going to a live music venue or just having coffee after an exam: don't hold back! You want to be involved, and showing interest is the best way to meet new people, as well as getting to know the best hot spots and places where locals hang out. Trust me: locals can, and will, show you with a side of their country that puts the best guidebook to shame.
Are you about to embark on the trip of a lifetime? Study Abroad Apartments offers some great options for students planning to study abroad. Just get in touch with us if you need any help finding somewhere to stay and we'll make sure you have one of the best options out there!