Best Places to Party on a Budget in Barcelona Barcelona's renowned nightlife may seem intimidating and surely such gradiouse parties must cost a fortune, no? Well college students, rich and poor, fret not, for there are options aplenty for partying your face off without draining the parentals' college savings.
F*ckin' Mondays
Every Monday City Hall transforms into the biggest student party in Barcelona. With free entry (on the guestlist) from 11:30pm- 1:00am, one hour of free beer and sangria from midnight to 1am, beer pong tournaments, drink specials, and the best mix of pop, latino, electro, and hip-hop music, what's not to love?! Get ready for Monday to be your new favorite day of the week.
Brunch in the Park/City
This one's for the fans of electronic music and day partying, so, everyone. Don't let the name fool you, with the best electronic music, food trucks, and activities, it's like a mini music festival. Get in on this massive rager every Sunday from 1pm - 10pm. Oh and did I mention tickets start at just 11 euros? Just when we thought we couldn't love brunch any harder.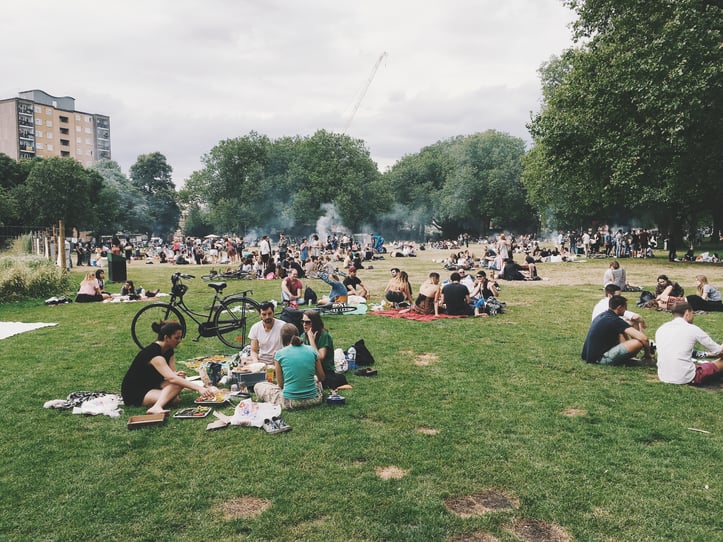 Razzmatazz Wednesdays
Razzmatazz is arguably the best nightclub in Barcelona, with five separate rooms housing DJs playing different types of music sure to meet your music loving needs. But on Wednesdays is when it gets next level. "The Dirty" parties are famous with the erasmus crowd (that's you) for being the biggest, with the most internationals, killer music mashups, and amazing vibes. 16 euros will get you in, with a drink included.
The George Payne
The George Payne isn't a club or rave, but it's probably the best Irish pub outside of Ireland. It's got three bars spanned across two floors, where you and your mates can order their infamous Blackout Tray for 20 euros (trust us, it's worth it). Go any night and you'll have a great time, but Karaoke Thursdays cannot be missed. The place gets packed, everyone gets loose and makes a fool of themselves singing their hearts out. Sing, dance, or just enjoy the show, either way you're guaranteed a legend of a night.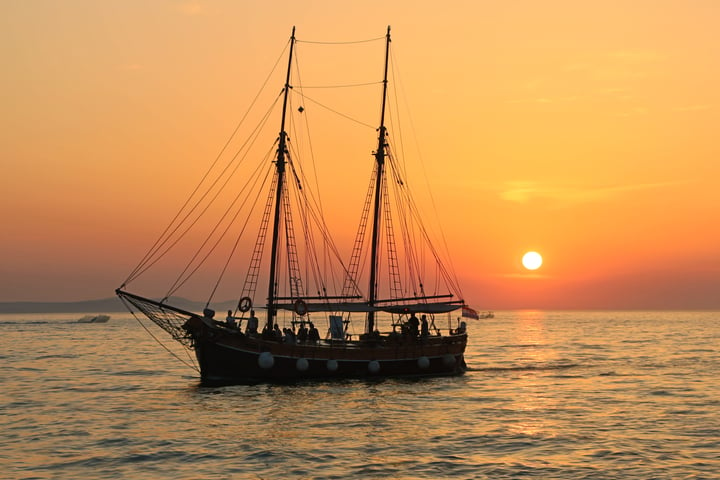 Study Abroad Boat Party
This list wouldn't be complete without mentioning Barcelona's epic boat parties. If you're up for two hours of drinking, dancing, and shameless debauchery, Stoke Travel's boat parties are a must. With an open bar, DJ and dancefloor on the bottom deck, live music on the top deck, and picturesque views all around as you sail around the beautiful Barcelona coast, it doesn't get much better than that. Except when it comes to Stoke Travel's special Study Abroad Boat Party. That's right, Stoke is hosting a special party just for students, to welcome all the wonderful students from around the world to this great city. Bring your friends, make new ones, and get weird at Stoke Travel'sStudy Abroad Boat Party on September 9 at 4pm. We can't think of a better way to introduce you to the magnificence that is Barcelona.
Now put on your dancing shoes (or flip flops) and get out there and party! It's what Barcelona does best.
Want to get the chance to learn about a new culture and live in the heart of a thriving European city? Study Abroad Apartments offers some great options for students planning to live abroad. Just get in touch with us if you need any help finding somewhere to stay and we'll make sure you have one of the best options out there!