I would not wish Russian weather on my worst enemy is probably the best introducing phrase I can come up with when I am thinking about my year abroad in Saint Petersburg. Honestly, the city is amazing and well worth a visit if you ever get the chance. However, the stereotypes of never-ending winter and vodka are unfortunately true. Maybe less unfortunately for vodka :)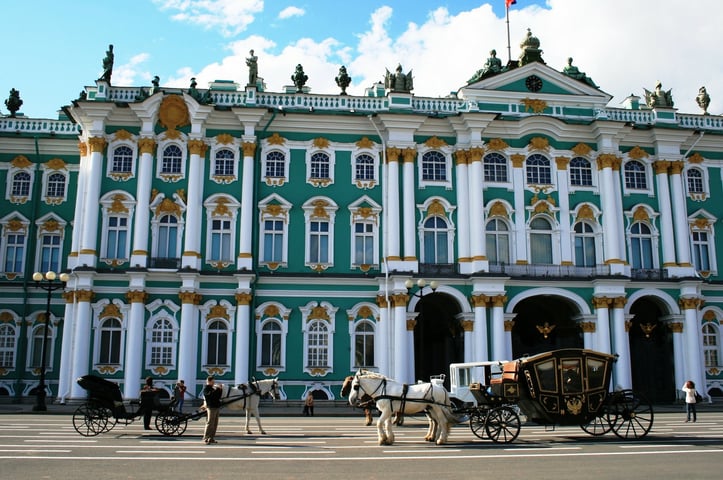 I know that many of you are shaking heads and do not understand why somebody would voluntarily go to Russia. I guess I would have thought the same, before this amazing experience.
I happened to be studying English and Russian language at a university in Toulouse, France and Russia was my only bilateral option to go abroad, as not many other countries teach the Russian language at universities. I did not have an idea what Saint Petersburg was like and as I am a child born after Velvet revolution in 1989, the only memories of Russia were songs from my grandmother and stories from socialist times.
I was not scared as I had lived in different countries, nevertheless, I did not know what to expect from this unknown land. I was flying from London to Saint Petersburg and the only thing I saw from the airplane were hectares of forest and unfinished highways. I was asking myself where is this beautiful city everybody speaks about. When I got out of the airport, I took a bus where I had to buy a ticket from a woman whose job was to sell the tickets on the bus all day. During the ride, we passed grey communistic buildings, blocks of flats and weird monuments and I guess that was the moment I began to worry whether this was the brightest idea.
Eventually, I got to the city centre and I understood what the word majestic means. You cannot imagine a number of gigantic royal buildings in different colours, numerous bridges which open during the navigating season and the atmosphere of the city full of young people and intellectuals.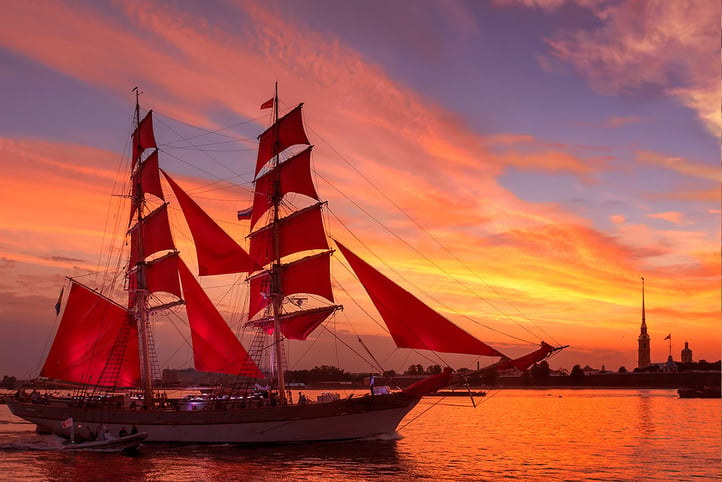 In a city whose name had changed 4 times and it is named after Peter the Great, you will want to go back in time to the days of Dostoyevsky or Tolstoy and relive the whole experience. There are so many things to see and do, that even after spending a year there, I did not have time to visit a quarter of hundreds of museums Saint Petersburg offers. I am pretty sure you have heard about Hermitage, the world's biggest museum where you can walk for days and still not see the whole exhibition.Personally, my favourite places were the summer residences a bit further away from the city. Tsarskoe Selo or Peterhof will surprise you with so much beauty that it is hard to imagine.
It is really helpful if you do some research and you come to visit Petersburg during celebrations. White nights are amazing for partying, as the night lasts only a few hours. Another fun holiday is pancake day or the end of school year, with fireworks and happy people everywhere.
However, my highlights would be less touristic. If you have the chance to rent a "dacha" (Russian holiday cottage) with a group of friends near a lake or in the forest, you will have so much fun. Another amazing thing you should definitely do, it is go to the ballet at one of the famous theatres. It is just breathtaking. You should also try banya, ice-skating in the forest in a nearby ski resort, walking on frozen Neva river or visiting one of numerous anti cafe- hipster places where you pay for the time you spend there. Have a stroll on Nevsky Prospect, the main boulevard, go for a boat trip and have a night out in a bar which celebrates New Year's Eve every night.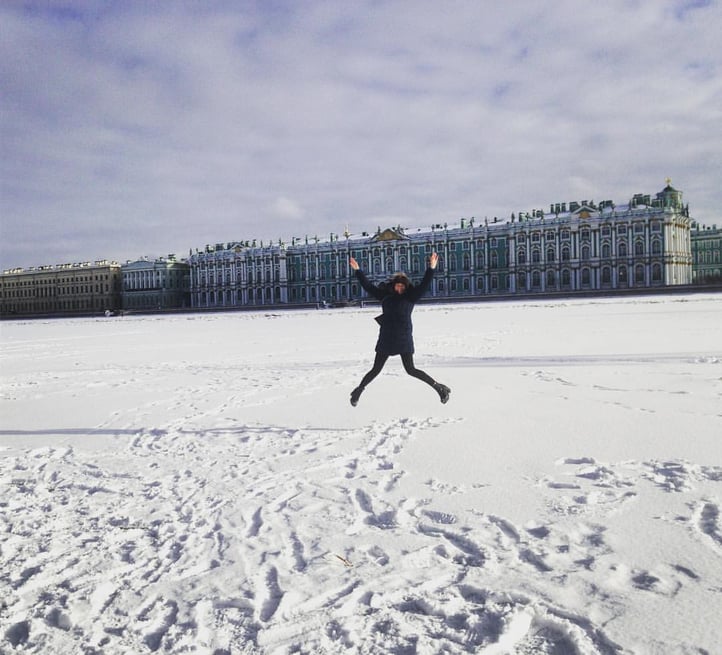 Russian people do not smile very often, as they believe it looks a bit stupid. However, when you make friends, you know they are friends for life! I am a believer that travelling is something that makes you feel alive. So have some courage and visit Russia :)
There are flights to St Petersburg from all over Europe! It's a great place to visit for those of you studying abroad in any of our destination cities and what's more a bit 'off the beaten track'.
If you haven't yet booked have a look on our website Study Abroad Apartments which offers some great options for students planning to live abroad. Just get in touch with us if you need any help finding somewhere to stay and we'll make sure you have one of the best options out there!