Although Europe is a very well connected continent, with plenty of efficient public transportation to get around (such as budget airlines, train passes and buses), sometimes there's nothing better than having your own car to move and reach places, specially if you're coming from home and you were used to having one there. You are already feeling home thanks to Study Abroad Apartments, and now you're ready for the next level: motion.
Having your own wheels is ideal for getting to more remote or rural places that aren't covered as well by public transportation, like remote beaches, castles, mountain areas or scenic roads out of the way. It can also be a great help if you have to furnish a place and need to buy some big stuff in a furniture store such as Ikea.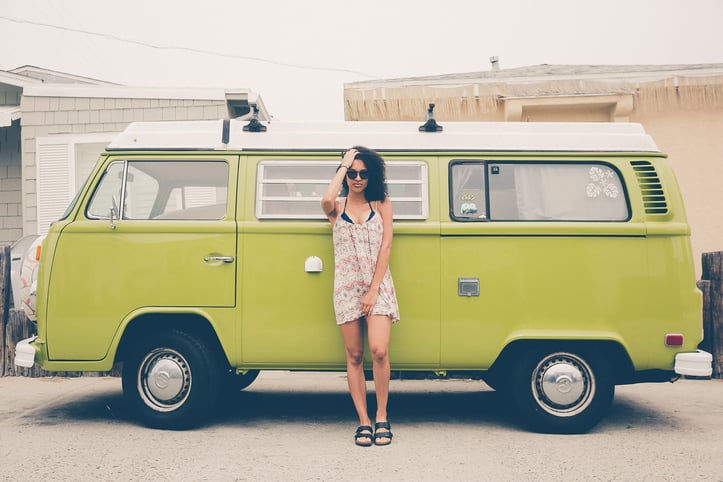 The first important thing to remember is to bring your driver's license, even if you initially don't plan to drive. It doesn't hurt. Your U.S. license generally works fine. Although some countries, such as Spain or Italy, tend to ask for an International Driving Permit (an official translation of your license, easy to get at AAA offices in the US), car rental companies tend to be more lenient and not ask for it. It will be a must only if required by the local police, should you be stopped for a routine control or similar. The advice is that, as much as possible, try to get it and travel with both at all times.
Prices of rentals can vary a lot, depending on the month, country and rental company. Browse and shop around. Long-term rentals are cheaper, generally. Big-name companies such as Europcar, Sixt or Avis are English friendly, very expeditious and easier to resolve any problem you might encounter.
As per the car itself, when compared to American cars, rental cars in Europe have less passenger room and trunk space, and manual transmissions are the norm. Automatics are more expensive (about 50% more) and may only be available if you arrange it well in advance and/or upgrade to a bigger car. Ideally, skip the automatic and brush up on your manual gear skills (in case your reserved automatic doesn't materialize). Driving in Europe is similar to driving in the U.S. Filling the tank abroad is like filling the tank at home, except its euros and liters rather than dollars and gallons (figure four liters to a gallon).
When booking the rental, check the location of pickup and drop-off, as it's usually possible to pick it up in one country and return it to another, provided the rental company has an office there. Most offices close on Saturday afternoons and Sundays, as well as holidays. You're gonna need a credit card to book it and the company may lock some amount as a deposit, and the rental includes a liability insurance. Beware of photo speed traps and restricted driving zones in old-town centers: follow the rules and you'll enjoy driving in Europe (and some speedways in Germany, for example, have no speed limit!)
Are you about to embark on the trip of a lifetime? Study Abroad Apartments offers some great options for students planning to study abroad. Just get in touch with us if you need any help finding somewhere to stay and we'll make sure you have one of the best options out there!