Italy is of course known for its superb food, but where to begin in a city with so much choice? Here's 7 unmissable choices from a born-and-bred romana! At Study Abroad Apartments you can find listings close to this amazing restaurants!
Tonnarello, Trastevere
Tonarelli are square spaghetti made using a guitar-like instrument (outside of Rome it is often known as Spaghetti alla Chitarra). Unsurprisingly, pasta dishes are a favourite at this enticing restaurant. They use regional ingredients and typically romano recipes. Portions are generous and delicious. You can't reserve a table but you will be offered prosecco as you wait in line! It has a buzzing atmosphere inside to match the vibrant Trastevere area. Outdoor and indoor seating.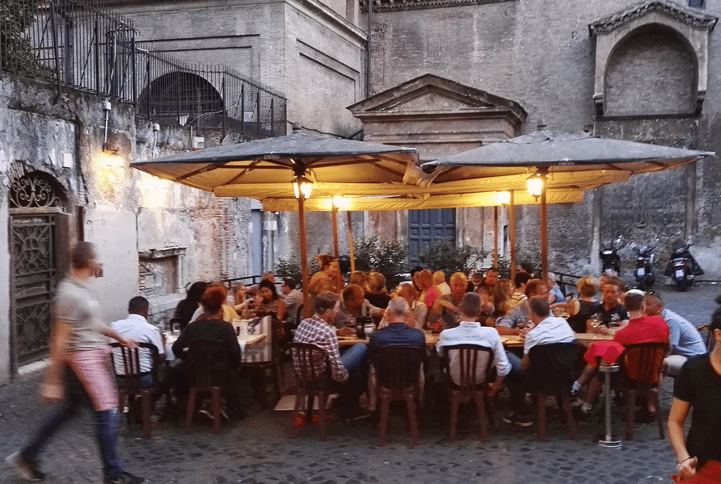 Dinner in the piazza - outdoor seating at Tonnarello.
La Romana, Piramide
This family-run ice cream parlour offers scoop after scoop of scrumptious artisan ice cream. As its name suggests, it was founded in Rome in 1947 and it still uses the same traditional ingredients in their on-site kitchens. Yet La Romana is not stuck in the past, they use eco-friendly packaging, that is biodegradable or from recycled materials, and only organic milk and seasonal fruit are stirred into their ice creams. There are even vegan options too!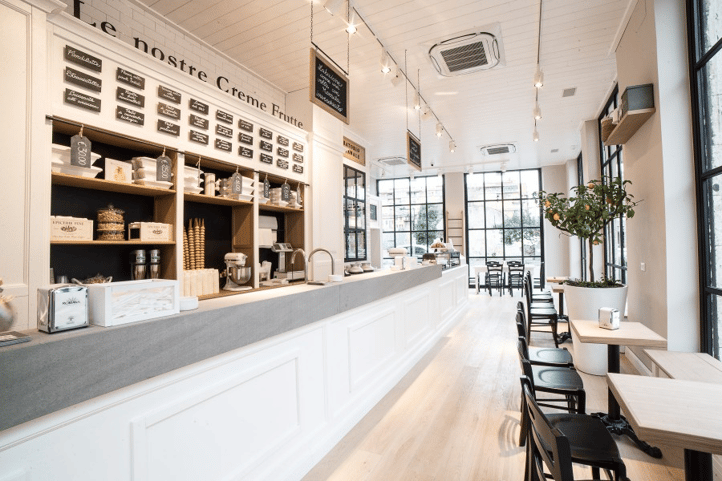 The glistening La Gelateria Romana.
La Pariolina, Parioli
The leafy northern neighbourhood of Parioli is full of elegant houses and not short of good places to eat either. This inexpensive restaurant serves traditional Italian food in a laid-back setting. Always bustling with diners, it has a conservatory dining room attached too. La Pariolina is famed for their pizza and open til 1 am - a winning combination.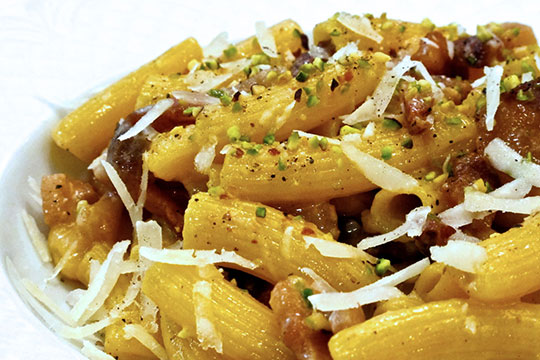 La Fraschetta, Trastevere
A traditional and romantic spot, with checkered tablecloths and garlic bulbs suspended from the ceiling. Friendly staff can recommend the best of their high-quality menu - and some wine to go with! The cosy trattoria is open for lunch and dinner, plating up fresh and authentic dishes at reasonable prices.
A must for true Roman dining.
Dolce, Salario
This desert bar will truly make la vita... dolce! Equipped with vintage furniture and offering a wide assortment of biscuits as well as irresistible warm desserts - try the DIY tiramisu and the sizeable slices of cheesecake!
Cookery courses with varied menus are available at Zest next door, to turn you into a true italian cuoco.
C1BO, Salario
A cool, casual restaurant in a hip neighbourhood. Not as traditional as the others in the list but just as tasty. Their meat-heavy menu serves up hamburgers and sandwiches. They warn that you might become addicted and they're not wrong! In fact, in 2017 they won an award for the Best Burger in Rome. Be the judge in 2018. Craft bottled and draught beers from local micro-breweries available too.
C1BO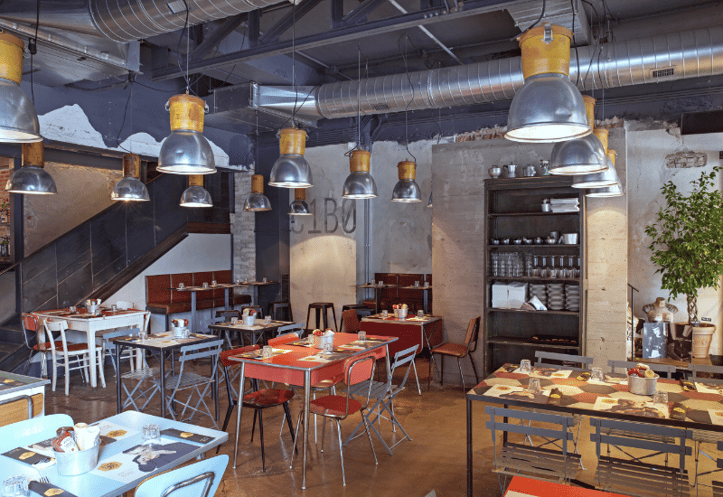 Numbs le bistro, Trieste
This one's a slightly smarter affair in trendy Trieste. A place to go when your parents come to visit! Fine dining in a residential neighborhood? You'll seem to have the city sussed. Chic decor - old books and vinyls decorate the walls - and a menu to match. Tapas served from 18:30-20:30 before the full menu kicks in.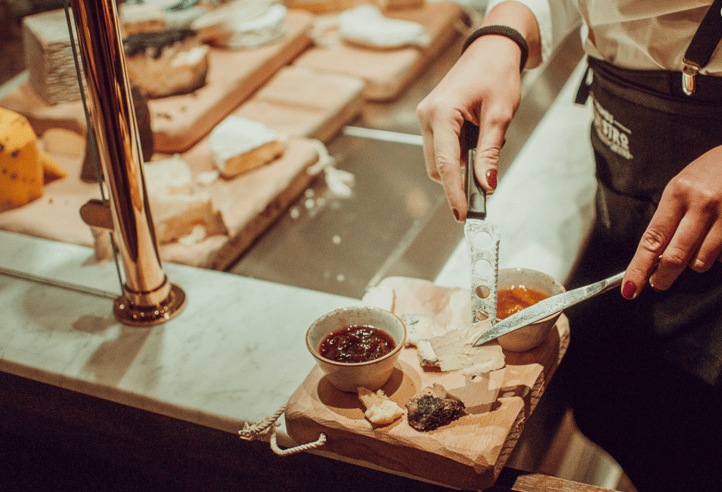 Cheese board at Numbs le Bistro
Want to get the chance to learn about a new culture and live in the heart of a thriving European city? Study Abroad Apartments offers some great options for students planning to live abroad. Just get in touch with us if you need any help finding somewhere to stay and we'll make sure you have one of the best options out there!