Once you have made yourself at home in your new country while studying abroad (if you haven't booked your stay yet, remember that Study Abroad Apartments can help you find a perfect place for you to enjoy a thriving European city), you'll want to explore and get to know it, as well as look further to the many neighboring cities in Europe. As they are all within a hand's reach (two hour flight at the most), they are perfect for a weekend or a short trip.
If you are traveling on a budget, you'll love to hear there are plenty of free walking tours in just about every city in Europe. This idea has been around for few years and now it's very popular, as they offer an amazing way to see a new city through the eyes of a local.
Technically not free, but still super cheap
These tours take place every day and signing up is free, but they are not strictly free, as you are expected to tip your guide. It's still going to be a fraction of the price of a regular guided tour, and you'll get recommendations of places to eat, drink or visit on your own after the tour.
How much to tip? That's entirely up to you. Some guides will mention what a full fledged tour would have cost, to set an idea, while others will just ask to tip whatever you feel the experience was worth.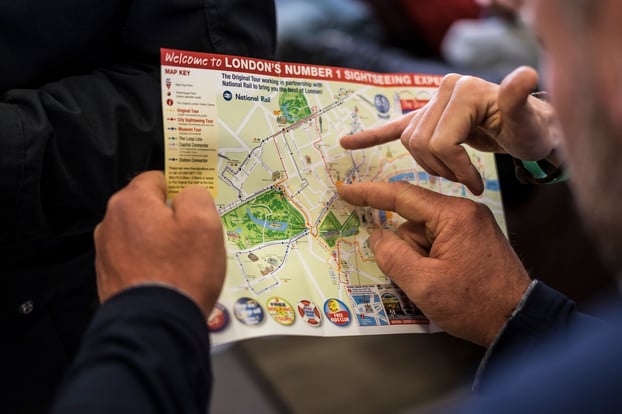 Information and insights
Also, as the name suggests, it's a walking tour, meaning there's no means of transportation involved and you'll get to see, on foot, many interesting sites and attractions. Many European cities have old town centers that can be like a maze, that's why a walking tour about a specific place is a great idea to not take a wrong turn or end up walking in circles.
Free walking tours in Europe are packed with historical information and funny tidbits about past and present of buildings, landmarks and locations. They tend to keep the groups small (15-20 people at the most) and some of them are theme-based (for example, in Berlin you can find a drinking-based tour).
Upsell
Get ready for the upsells. There's no obligation to have a beverage by that place where the guide coincidentally stopped for the break, if you are not interested. Most guides that offer free tours also present with some options to paid tours, hosted by themselves. If you liked the time you've had with him or her, it's not a bad idea to stick around for a paid tour of a specific landmark or location.
How to find a good free walking tour?
The best way to track the best walking tours is to turn to the web. Sites like Tripadvisor usually get honest opinions and you might even find the name of the best guides in a specific city.
Free walking tours are a very cost-effective way to fill-up a day and get the most out of a city while on a short trip.
Are you about to embark on the trip of a lifetime? Study Abroad Apartments offers some great options for students planning to study abroad. Just get in touch with us if you need any help finding somewhere to stay and we'll make sure you have one of the best options out there!