Barcelona is one of the cities in Europe that gets more days of sun around the year, and that, opens up a lot of possibilities to enjoy it. Number one is, you guessed it, going to the beach!
There are plenty of nice beaches in Barcelona and very close to the city, but you'll want the best of them to make the most out of the day. If you decide to spend some time living abroad in Barcelona, Spain, Study Abroad Apartments can help you find a perfect place for you to enjoy this thriving European city. Touch base with us and we'll find the best options out there!
Castelldefels Beach
Starting with a beach that's 30-minutes far from Barcelona, there are many reasons why beach-lovers would immediately appreciate this one: it's well connected by train or bus from the very center of Barcelona, as well as a quick drive by car; it's miles long, wide and usually not so crowded. Castelldefels is a lovely laid-back residential town just south of the airport, with a beach that's fully equipped to practice sports, eat or drink and work on a suntan.
El Prat Beach
Getting closer to the city, and a must for those who like planes, we find El Prat de Llobregat's Beach. Hidden and surrounded by a natural reserve from the river's delta, and right behind the airport, it can be accessed by bike or car, and the way there is already a delight. You know what they say: if it's hard to get to, it's probably going to be worth it! By sunset, few fishermen try their luck on the seaside here.
Sant Sebastià Beach
The southernmost beach of Barcelona is one of the oldest beaches in town, and very popular among locals and families as well as tourists. There are lifeguards, beach bars and hammocks and umbrellas rental services. Accessible by metro, bus, bike or by walking along the boardwalk, it offers some of the most amazing views of the city from the seaside at any time of the day: bring your camera.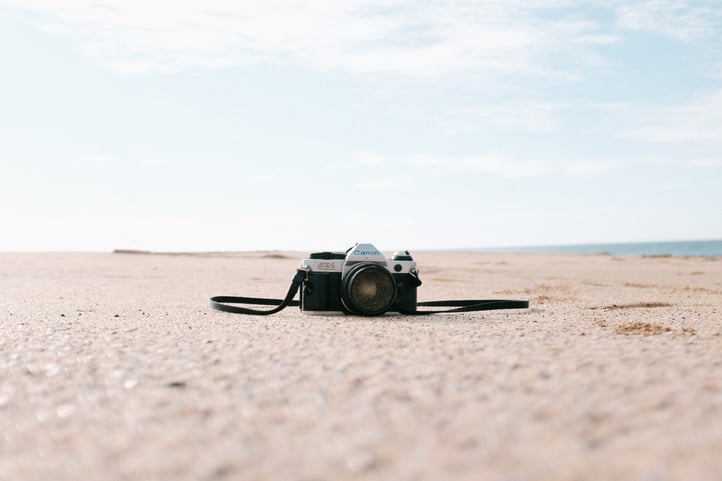 Barceloneta Beach
The classic one, right next to Sant Sebastià and closer to the center. Full of restaurants where one can enjoy fresh seafood or a traditional paella, bars and many activities, there's no idle moment in this sizzling, huge urban beach right in the middle of a trending neighborhood. It's also a popular spot for jogging, riding a Segway or biking. You can't miss it and grab an ice-cream while you're here, as you'll walk across some of the best in town.
Nova Icaria Beach
Although not as long as the previous ones, and located near Bogatell and Mar Bella Beach (which are also very nice), Nova Icaria Beach is fully equipped for leisure right next to Port Olímpic, one of the most popular nightlife spots in the city. That's why it can get a bit crowded sometimes, but you'll have a great time here.
Are you about to embark on the trip of a lifetime? Study Abroad Apartments offers some great options for students planning to study abroad. Just get in touch with us if you need any help finding somewhere to stay and we'll make sure you have one of the best options out there!