If you haven't read the first blog post about Central Europe, you'll probably still believe that Slovakia and Slovenia are the same country. To prove that you are not the only one who is always confused about these two countries, there is a monthly meeting between them to exchange lost mail. Also, it is nice to know that Slovenia and Croatia still belong to the group of Slavic language countries so, with a bit of effort, fourteen Slavic nations can somehow understand what's going on with each other while conversing in their own native language.
Slovenia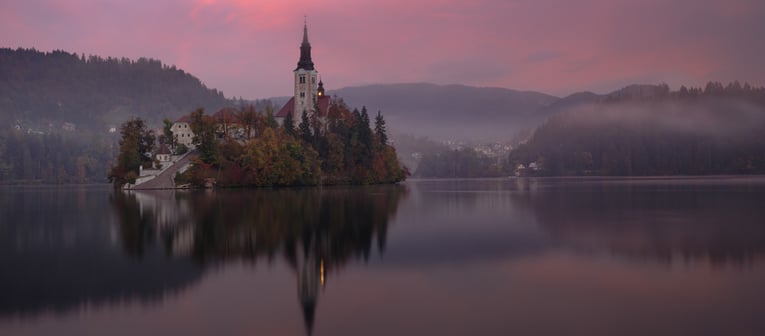 Slovenia is a tiny country with only 49 km of seaside, but has so much to offer. The capital Ljubljana is becoming one of these hipster places; full of bikes, innovative food, great atmosphere and a laid back lifestyle. If you are a wine lover, Slovenia should be on your bucket list. In the town called Malibor, you can find the oldest wine at 400 years old and there is one vineyard for every 70 people.
Slovenia also has an amazing landscape. The country is full of forests and lakes, of which the most famous one is located in the small village Bled and it looks like in a fairytale. If you like caves or thermal water, you will find it there. Fancy a trip to the seaside? Go to pretty town Piran and catch some sun! If you would rather enjoy a week full of snow, you should definitely try Vogel ski resort.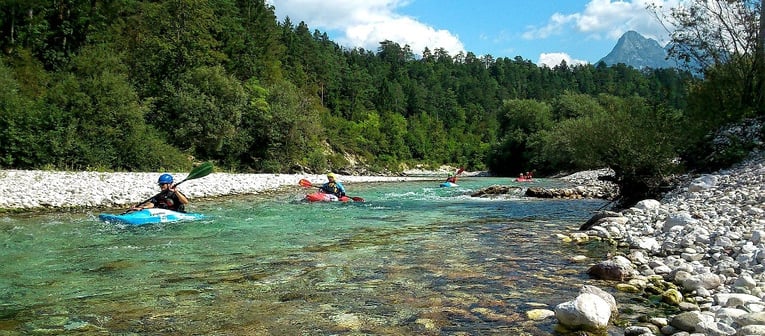 The other amazing thing I have been planning to do for so long is a rafting week on the river Soca in Triglav National Park. When it comes to food, Slovenian cuisine is so diverse that everybody finds something to fall in love with. Try some buckwheat spoonbread or Belokranjska povitica, which is typical pastry with a sweet or salty filling.
Croatia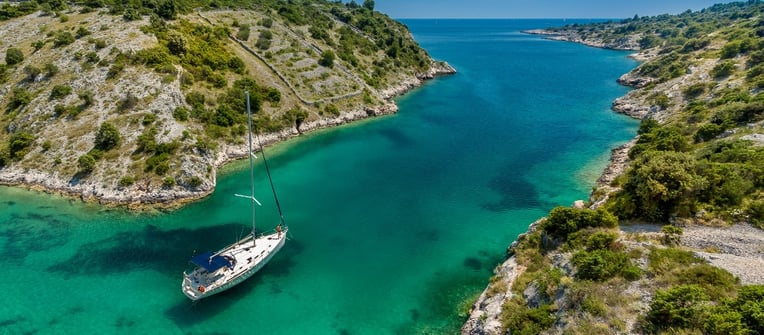 Croatia and its 79 islands (1,200 including the isles and inlets), is becoming a more popular destination every year, especially for the Western world. But for us Slavs, Croatia used to be the most accessible and, for some people, the only seaside destination that all families used to go to during the summer. It is also the last country from Central Europe to enter the European Union in 2013. However, they still use the Croatian crown so don't forget to exchange some money before hitting this beautiful country.
If you are a proper sightseeing hunter, Croatia, with the highest number of Unesco sites in Europe, is the perfect place for you. You will also find the smallest town in the world here: Hum, with its 20 inhabitants. In case you're a beach and a party lover at the same time, Zrce beach will be your new Ibiza.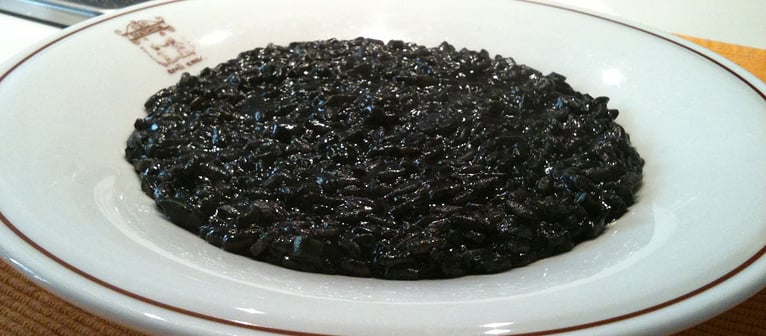 Image source: Micaela & Massimo
Don't forget to visit Zlatni rat beach which changes if the wind is strong enough or the highly visited Plitvice Lakes National Park. By the way, did you know that Dalmatian dogs originate from the region in Croatia called Dalmatia? Croatian cuisine offers an amazing range of choice and is mostly based on seafood. Their black risotto does not just taste good, but man, it is black! Their other tasty dish is a slow cooked bean soup, Manestra, or sweet fried ball dough called fritule.
Austria
Austria, which welcomes you with a big sign saying: "Welcome to Austria, not Australia", the only country in the EU who does not belong to NATO and claims to be neutral, is an actual paradise of peace. I should not forget to mention that there are also significant differences between the German and Austrian languages, even though lots of people believe they speak both the same dialect of German.
Its capital Vienna, which wins the award for most livable city in the world almost every year, is a truly breathtaking city. Vienna offers so many activities the whole year round, but my favourite one is the Christmas market with an amazing atmosphere and tasty mulled wine.
Austria has a rich royal history which you can see at the Schloss Schonbrunn castle, slowly dancing the Viennese waltz through the enormous rooms. You can also visit the picturesque city Salzburg, the birthplace of famous classical composer Mozart.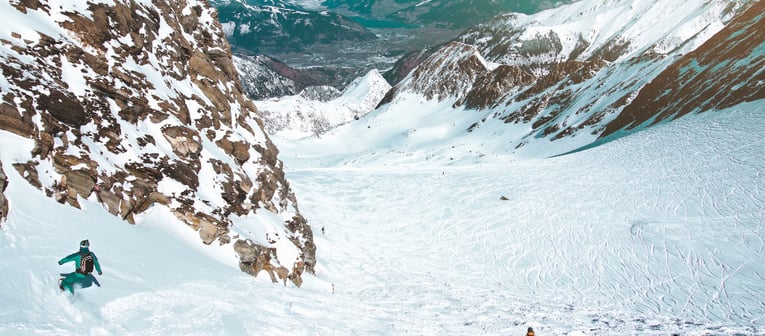 Although, the cities are beautiful, Austrian nature is just indescribable. The Dachstein Salzkammergut region looks like a small sprite world, full of lakes and typical Austrian houses. Austria is also a skiing paradise; thousands of slopes all around the country, covered by the Alps, to satisfy even the most picky skiers. Krimmler ache are the highest (380 m) waterfalls in Europe and Eisriesenwelt is the biggest ice cave system in the world.
To mention some famous people, Schwarzenegger and Mendel were born in Austria. The most famous chocolate cake, Sachertorte, also comes from this tiny country. Other amazing dishes are Wiener schnitzel, Tyrolean bacon dumplings or in the ski centers it must be Germknodel, a fluffy dumpling filled with plum jam.
Hungary
Hungary and its gorgeous capital Budapest are maybe last on this list, but definitely not the least worth visiting. Budapest is full of architectonical gems, romantic bridges and the Danube river just makes this city more charming. The good way of seeing this capital is to take a cruise from Vienna to Bratislava and finish in Budapest.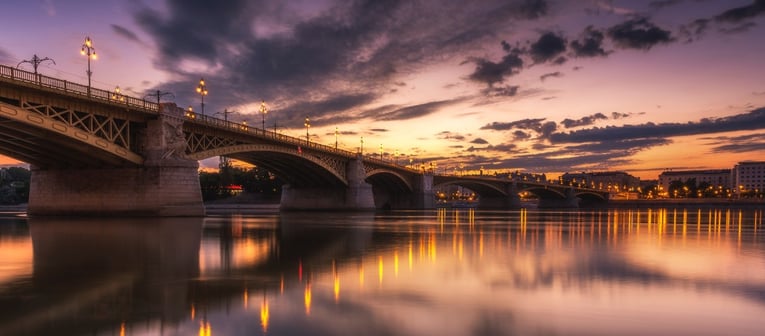 To properly understand Hungarian spa culture with its 450 public spas and bathhouses, you must visit the Szechenyi Spa Baths. The Hungarian lake Balaton has 197 km and, with its beaches, can compete with the seaside. Hungarians are good fun so if you want to party on a beach go to Siofok or enjoy one of the biggest festivals in Europe: Sziget.
The Hungarian language belongs to the Finno-Ugric group and, believe me, nobody can learn this language. Nobody. Hungary has an amazing cuisine; be ready for Paprika everywhere. Goulash-soup and stew with beef and porkolt are the most famous dishes. A famous dessert is Somloi Galuska, a sponge dessert layered with chocolate cream. There is a whole region, Tokaj, dedicated to wine and they are very tasty.
---
All countries mentioned above and in the previous article used to be part of the Austro-Hungarian Empire for almost 50 years, so it is not a surprise that our cultures, cuisine and sometimes even the traditions are so interwoven. That means you have a chance to visit a few countries in one, so pack your backpack and off you go for the next adventure!
Want to get the chance to learn about a new culture and live in the heart of a thriving European city? Study Abroad Apartments offers some great options for students planning to live abroad. Just get in touch with us if you need any help finding somewhere to stay and we'll make sure you have one of the best options out there :)