Spain is an amazingly diverse country and its third biggest city, Valencia, is living proof of this.
The city lies on the southeastern coast and it is a awesome place everybody should visit at least once. Valencia has a rich history thanks to several tribes that occupied the city and it is reflected in its architecture.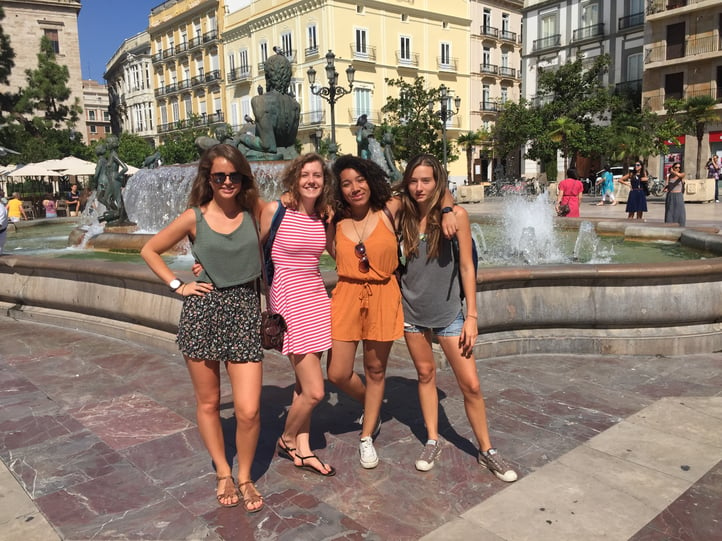 The best way of seeing the most important parts of the city center is to do a free walking tour; you merely tip the guide at the end whatever you think it was worth! You will hear a brief history, interesting stories about the city and they can give you the best advice about where to eat, drink or party.
My favourite building has to be the 14th century Miguelete which is a tall bell tower with an amazing view all over the city. The biggest bell weighs over 10 tons and the tower was built according to a legend about unfulfilled love between a priest and nun. There are many beautiful squares, but the best one is Plaza de la Virgen surrounded by typical Spanish constructions with a fountain in the middle. You can continue to Plaza del mercado which has a huge market full of tasty food and drinks. You should try a non-alcoholic drink Horchata de chufas made from tiger nuts; it tastes a bit like almond milk is often accompanied by a traditional pastry.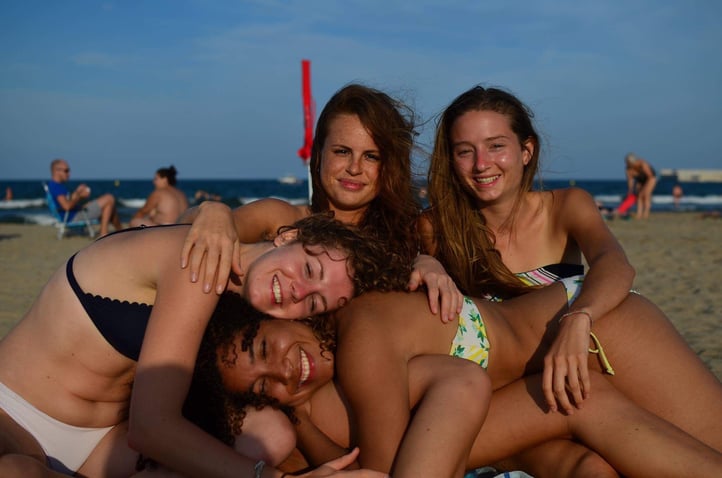 Later on we went to the closest beach La Malva-Rosa which is not as packed as the city beaches in Barcelona and is a really good place to swim. There is also a cute promenade where you can rollerskate, try all kinds of ice-cream or a day party in a beach club called Marina. After coming back to the city, we did a quick walk to look at the street art in the city center. There are some spectacular pieces which are worth seeing!
The next day we decided to walk through the most famous and actually the biggest urban park in Europe, Turia park. It used to be a river which was drained and diverted after a disastrous floods in the 50's. It is a great place to cycle, chill or run around. It leads you towards an architectural masterpiece City of art and science. Even though I am rarely moved much by modern architecture, I think this complex of buildings will blow your mind and teleport you into the future.
Valencia offers a rich nightlife as it is a haven for Erasmus students. You can choose from small bars to underground clubs full of different styles of music. One cool place to go out is Barrio del Carmen where all young people start to pre-drink (botellon). Afterwards you can wander in the historic center or take a cab and hit the massive clubs by the beach. Some of them have amazing rooftops and fancy interiors.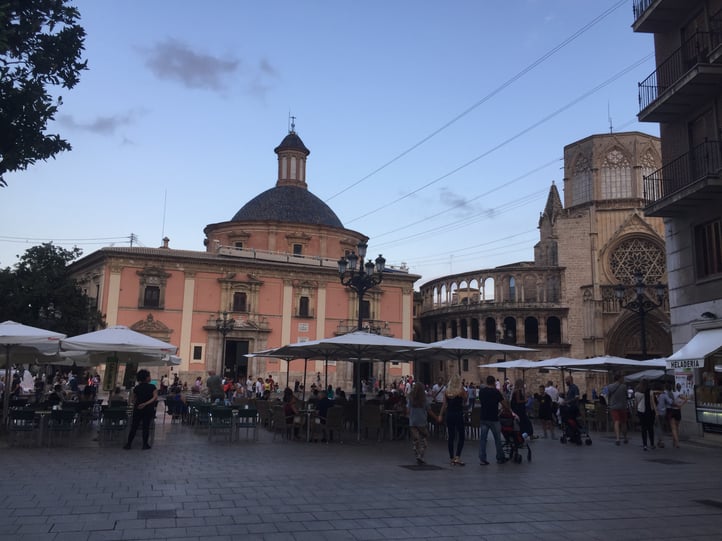 There are two really famous events in Valencia; La Tomatina which is a tomato fight celebrating good harvest and a colorful celebration Fallas belonging to UNESCO, which is a commemoration of Saint Joseph. Every neighborhood constructs their own statues (fallas) and burns them over five days of street parties. Everybody eats traditional Valencian paella which does not contain seafood. The drink you should definitely try (but be careful!) is Agua de Valencia. It's a mix of gin, vodka, cava and orange juice. Beware, its innocent sweet taste can hide the strength!
The few places I did not have time to visit, but would glowingly recommend are beaches outside of Valencia and a beautiful Natural Parc de la Albufera. This is a biggest Spanish lake with a huge range of rare and protected species. You can enjoy a boat tour or just chill surrounded by untouched nature. The best way to get there is to hop on the bus and it takes around 45 minutes.
Want to get the chance to learn about a new culture and live in the heart of a thriving European city? Study Abroad Apartments offers some great options for students planning to live abroad. Just get in touch with us if you need any help finding somewhere to stay and we'll make sure you have one of the best options out there!