As a lot of students are coming to Barcelona this Fall, it's a good idea to suggest some places nearby for cool weekend trips. There's no doubt that Spain is amazing, but Barcelona is in a tricky location and, in many cases, it is actually closer to travel to France which is just across the border. I used to live in France for two years and I have to say that, from the point of view of the explorer, France has so many things to offer.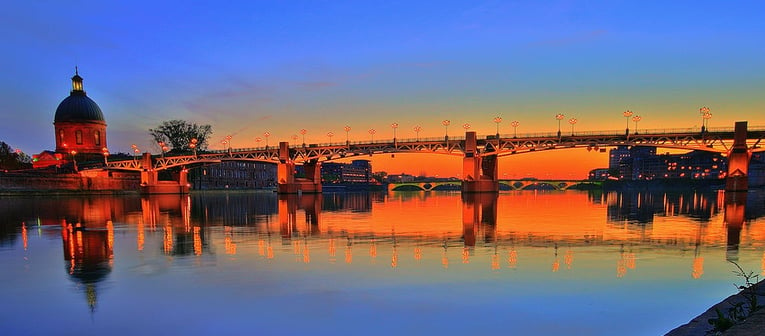 Toulouse
Firstly, I would like to present to you my lovely city where I spent two years of my student life. Toulouse, also called Pink City, is the fourth biggest agglomeration in France and the capital of France's biggest region, the Midi-Pyrenees. Toulouse, known for the Aerobus industry, attracts more and more people every year. It is also topping the charts of cities that have the best living conditions in France. Toulouse may not be Paris, full of sights, but the atmosphere and the fact that you do not have to elbow your way through tons of tourists is priceless. If you are really into sightseeing, you will find the largest remaining Romanesque Basilica of St. Sernin here, which belongs to Unesco, or the enormous square Capitole which is the famous landmark of Toulouse. The other Unesco heritage location is Canal du midi, which, with the river Garonne, gives the city that marvelous charm with lots of bridges and beautiful viewpoints. With more than 100 thousand students, the city pulses with bars and restaurants full of young people. It is also known for good rugby players, foie gras and cassoulet- a slow cooked dish full of meat, vegetable, white beans and herbs.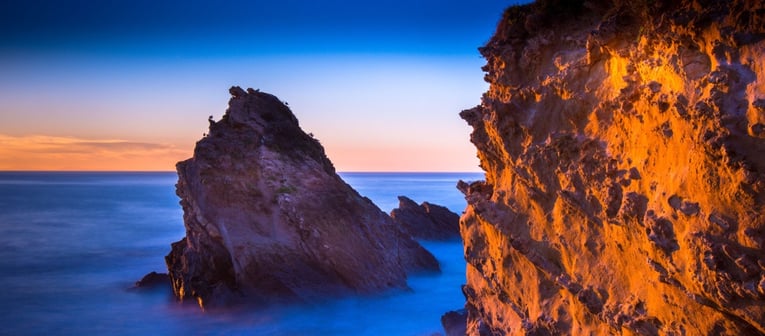 If you are a bit of a nature lover, the region of Midi Pyrenees will be a perfect fit for you. There are valleys full of waterfalls like Gavarnie, the cave Padirac where you can float on small boats or the vast vineyards of Gaillac. Ax-les-thermes offers you free hot springs in the middle of a forest, after you come back from skiing hundreds of kilometers of slopes at Pic du Midi. The region is a paradise full of ancient villages and castles like Cordes-sur-ciel, the museum village Saint-Cirq-Lapopie or the clifftop place Rocamadour.
Montpellier
Montpellier, which is about the same distance away as Toulouse, is another very popular student city. With half a million inhabitants and rapid economic growth, the city is also becoming one of the 'places to live'. To experience a proper seaside French lifestyle, Place de la comedie is a city centre square full of tasty French restaurants, cafes and talented performers. Promenade du Peyrou, a large park in Montpellier, is perfect to bike around and has a nice view of the city. When you visit Montpellier, you should not miss out on a dip in the Mediterranean sea, distinguished by the black stone sea borders. Seafood in any forms and Gardiane, a beef stew with red wine and served with rice, are local dishes from this area.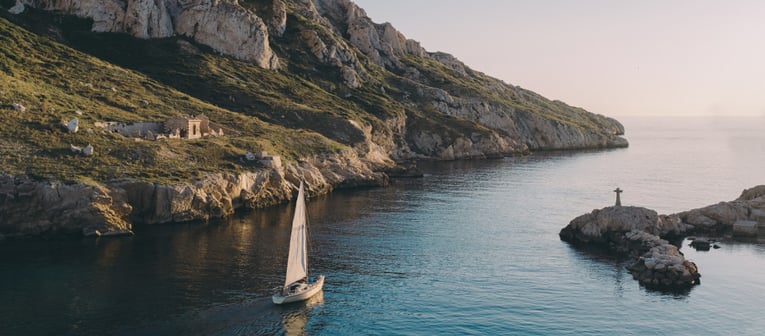 Marseille and Biarritz
A bit further away, but no less worth visiting, is Marseille and Biarritz. Marseille, the second biggest city in France, which used to be the black sheep of the country with not the best reputation, has got me with its authenticity, artistic beauty and multicultural influences. Vieux port, with its rich history, and neighbourhood Le Panier should be on your must-do list while in Marseille. You also have to visit Calanques de Marseille, steep walled inlets with turquoise water, which will become the highlight of your trip. For culinary lovers, a typical speciality is Bouillabaisse, an aromatic stew made with a fish base and a variety of fish and shellfish.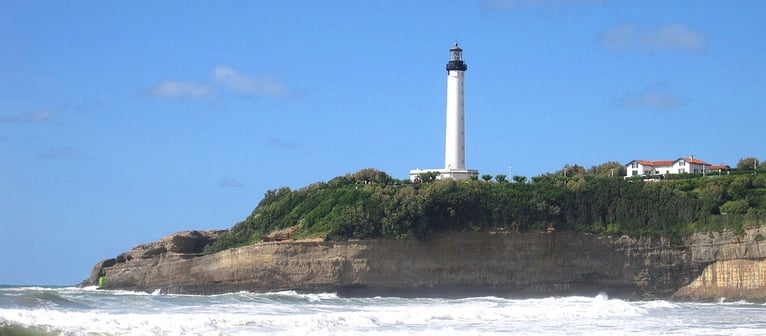 The other amazing place is a surfing paradise Biarritz. The waves are crazy, the people are super nice and the walk near the coastline is something i cannot describe with words. It has a more laidback atmosphere, lots of small independent shops and more wild side of the coast. As Biarritz belongs to Basque country, the impact of Spanish cuisine is noticeable. You definitely want to try Basque Piperade with seared tuna steak.
Andorra
The closest option for a nice weekend trip is Andorra. Andorra is a tiny principality between Spain and France. It is a duty-free zone, so it is a good place for a cheap shopping. It also has nice ski resort Vallnord, hiking tracks in Coma Pedrosa or a Lake Engolasters used for recreational purposes. Try Escudella, a stew soup typical for Christmas.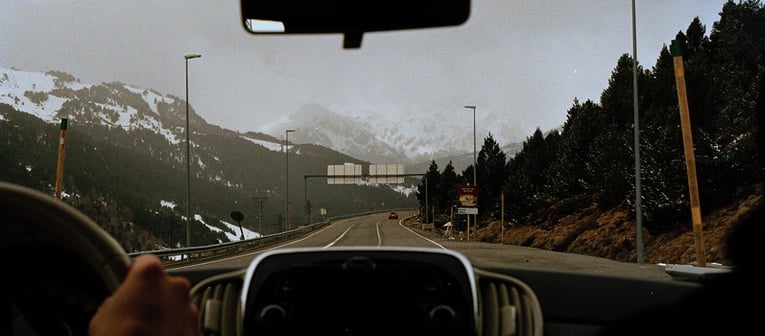 Want to get the chance to have a new adventure and explore Europe for yourself? Study Abroad Apartmentsoffers some great options for students planning to live abroad. Just get in touch with us if you need any help finding somewhere to stay and we'll make sure you have one of the best options out there :)