Studying abroad is a bold move that will boost your career, enrich your background, expand your horizons and will undoubtedly leave a mark forever. Once you have finalized your apartment or room booking through Study Abroad Apartments and you know how the place where you'll spend the next months looks like (hint: it will be awesome!), it's time to be excited, exhilarated, and maybe a bit nervous. It's also time to think about practical things like packing.
The question 'how do I fit my entire life in a suitcase and a backpack?' is easier asked than answered, but we're here to provide some insight you'll find helpful when you start having a headache over what to bring and how to pack for six months or a year abroad.
Plan according to the weather
It's pretty common sense: checking how the weather looks like during the months you'll spend in your destination will help you pack smartly. For example, winter is harsh in central and northern Europe and more gentle in Spain or Italy, so that will determine the thickness of some of the clothes you bring. Limit the amount of coats and shoes (avoid especially impractical shoes, such as boots, unless you really need them), as they take a lot of space, but make sure to bring one pair of comfortable walking shoes or sneakers for everyday. Most of Europe is cobblestone and you'll be sore after some walking unless equipped with those.
As per the clothes, the general tip here is to roll them instead of laying them flat in the suitcase, as it tends to be more space efficient.
Electronics
Laptop and laptop charger are a must, and the same applies for your smartphone. If you are into reading, a kindle or similar device will substitute any book you may want to bring (at a fraction of the weight and space, too). Other devices, such as shavers or hairdryers, are fine as long as they are basic, travel size, as they will do the job without occupying a big space.
Documents
When you travel to study abroad, bring all your documents (ID, passport, proof of being an international student) and some copies as well. That way, you'll be prepared to face the endless paperwork with your college or the authorities.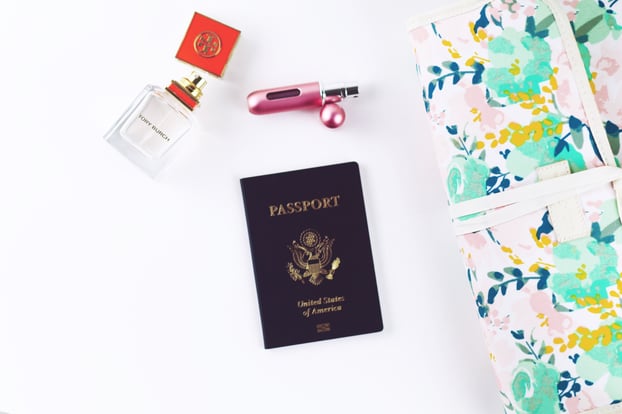 Socks and underwear
The recommendation here is to pack as many as you can, as the more you bring, the less often you'll have to do your laundry. Pack them last, as they are great to fill-up small, random spaces and they fit in just about every place. Lastly, when it's time to fly back home, they are cheap enough that you can throw them away and replace them if they don't fit on your suitcase.
Toiletries
Although you'll find cheap toiletries in most countries in Europe, it's recommended to pack some travel sized ones for those first days in the new place, so you don't have to run to a store to take a shower after arriving. That also includes some feminine type products for girls.
Last tip
No matter how advanced luggage tracking is, airlines still do lose suitcases sometimes. Save some space on your hand-carry or your backpack for a basic change of clothes and underwear, a ziplock with basic small toiletries and any essential like the laptop and your documents. That way, you have everything important at hand at all times.
Are you about to embark on the trip of a lifetime? Study Abroad Apartments offers some great options for students planning to study abroad. Just get in touch with us if you need any help finding somewhere to stay and we'll make sure you have one of the best options out there!